A Danger to All Americans?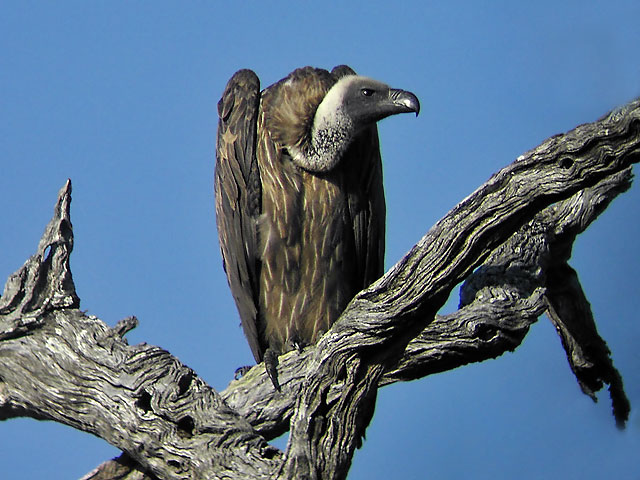 The State Bird for Connecticut, the Vulture?
Is Judicial, Police, Attorney, and Official Misconduct so rampant in Connecticut that you in danger if you get sick or even drive through Connecticut?
There are a growing number of cases where an elderly parent of adult children comes to Connecticut for a visit and the Judges and lawyers in a court act in concert to put their "mark" in a mental institution and lawyers appointed by the court hover over the carcass like vultures. In Connecticut they are so eager to make up for business that have gotten the 411 on Connecticut's corrupt practices and outrageous taxes, they have fled Connecticut for more "American" states.
This is getting all too common:
[Excerpt]: A few weeks ago Daniel Gross passed a hastily scrawled note to a visitor.
"I am being incarcerated against my will and I need a good lawyer to represent me," Gross wrote in the uneasy script of an 86-year-old man slowly slipping away.
In another illustration of our renegade probate court system, Gross - a New York state resident - has been locked in a dismal Waterbury nursing home since last September.
Dan Gross' money and freedom have been snatched from him. Outside visitors and calls, even from family, are blocked. At times he is heavily medicated, according to his daughter and his own court affidavit.
Is it too much to ask of our probate courts that Gross be allowed to live his last days with a shred of self-respect?
Probate court Judge Thomas P. Brunnock - whose jurisdiction consists of Waterbury, Middlebury and Wolcott - has ordered this retired oil burner repairman from Long Island held against his will since September.
Gross didn't even know about the hearing at which a couple of local lawyers were handed control of his life.
While visiting his daughter Dee King last summer, Gross became ill and ended up in Waterbury Hospital. As his health deteriorated and Dee and her sister bickered, the hospital and family turned to the probate court. Big mistake.
The man appointed by the court to represent Gross, Jonathan Newman, argued against Gross' wishes in urging that a conservator be named to take control of his finances.
"Daniel Gross could benefit from a conservator of his estate and person due to his physical and mental deficiencies," Newman told the court.
[
click here
] for more, scroll down in post
* * * *
[Excerpt]: MERIDEN -- A former state police commissioner went behind the backs of detectives feverishly tracking leads in the 2003 mob-style killing of a Middletown businessman, holding a "secret meeting" with the victim's father and attorney, according to testimony in the larceny trial of former state police Maj. Greg Senick.
Timothy Barry, a former commander and colonel of the state police, made the accusations against his former boss, Public Safety Commissioner Arthur Spada, during testimony Wednesday in Senick's trial in Superior Court in Meriden. The trial has become a fish bowl of the dysfunctional state police hierarchy during Spada's tenure, which ended in 2004.
[click here] for more
* * * *
Eminent Domain became national precedent out of Connecticut. Do Judges get a piece of the Corruption pie? [post]
* * * *
[click here] for a past post on Governor John G. Rowland, the names, and everything else should raise red flags. Pay attention to wherever the word "bond" is used.
* * * *
The Picking the State Cookies "Joke" in legislative circles. Legislators that break ranks with the "Lawyer Mafia" can end up arrested and even in prison. Legislators have power and status based on the committees they are on. Picking the "State Cookie" commission is the equivalent to being sent out to the Legislative "Woodshed". Representative Lawlor makes reference to the State Cookie in responding to my questions. The transcripts are purposely doctored to keep certain names and subjects from internet word search engines, just look for [inaudible] .
[click here] for post
[Excerpt] from the March 6, 2006, Judiciary Committee Public Hearing at the Hartford Capitol, Legislative Session, Connecticut:
REP. HOVEY: Thank you, Mr. Chairman. Before you, I'm not sure what the protocol is, do you want to close the public hearing? I have a comment I want to make.
REP. LAWLOR: Oh, sure, I can close the public hearing. No problem, it's okay.
REP. HOVEY: Okay, I just wanted to say that I respect the, respectfully object to the delay in the votes on these judges because it's my understanding that the delay is due to one of the nominees specifically.
And, from my perspective, we've appointed and appraised judges who have had significant issues with demeanor.
They're arrogant, pretentious and even dishonest, and that we have recently approved a judge who knowingly put children back into harm's way instead of using their judicial latitude to protect these children.
And the particular individual that we had earlier today, I believe the terms willful neglect and this or that about their circumstance, personal circumstance.
And what I would say is, someone who sits on this Committee with a--
[Whereupon, the hearing was adjourned.]
* * * *
[
Click Here
] for the posts that might explain my possible Post traumatic Stress Disorder or why I seem to prefer to help other likewise abused seemingly more than I want to use my talents to network and advance financially. I do want to help others AND somehow make a living.
Links to FreeSpeech.com no longer link to the old posts. This is probably the most comprehensive grouping of my posts.
* * * *
[
click here
] for the text of the letter addressed to Governor Rowland of Connecticut meant to reach him on his first day of Federal Prison.
Warning: Graphic Language
* * * *
The Boston Mafia and the Connection to the Connecticut Mob
detailed in this book, a little sample: [click]
Labels: Attorney, Connecticut, Judicial, misconduct, Official, Police, Prosecutorial