Free Speech and Connecticut State Trooper Abuse
The conspiracies and public abuses continue out of the Connecticut State Police, AG, Judiciary, Legislature, and Governor's Office ...
3 Stooges Ethics Committees
[click here] for past post to go with pic
* * * *
Excerpt:
"We should have those freedoms and those rights," said state police union President David LeBlanc, adding that the Lauretano settlement should help ensure troopers' free speech rights.
Lauretano in 1999 sued the state, Public Safety Commissioner Arthur Spada, Cols. John Bardelli and Edmond C. Brunt and Lt. Col. Timothy Barry for their refusal to allow him to speak about the investigation of how he conducted the Hotchkiss case, even though they spoke publicly about it.
After Squatrito's judgment, Lauretano was prepared to go to trial for damages, but Attorney General Richard Blumenthal decided to abandon his appeal of the ruling.
[
click here for more
]
* * * *
Will Connecticut Judges sue to work as little as possible? [more]

* * * *
[
click here
] for:
Liar, Liar, Pants on Fire?
...
Enfield Connecticut Judge Howard Scheinblum
* * * *
Former Connecticut Chief States Attorney Christopher L. Morano
I took this photo after asking Morano why he would seek to prosecute Rell staffers who broke the law. His response was that they didn't know they were breaking the law at the time they broke the law. Is that an excuse citizens can use if they rob banks, etc?
Is Morano thumbing his nose at justice, or do liars often touch their noses? [
more
]
* * * *
Liberty Taken, Free Speech Tested
...
[
click here
] for post
[
click here
] for post to go with: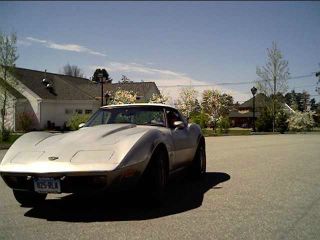 1978 Silver Anniversary L-82 Corvette 4sp

3 and 5 Church St. Stafford Springs, CT